Courtesy of Elevation Pictures, we're giving away advance screening passes to see The Big Sick in select cities across Canada!
Contest Details
Screenings are taking place in Toronto, Vancouver, Victoria, Calgary, Edmonton, Winnipeg, Ottawa, and Halifax. Toronto screening will be held on June 26, 2017. Vancouver screening will be held on June 28, 2017. All other screenings are on July 5, 2017.
There are two ways to win:
Like this contest post on Facebook and comment with the name of your favourite stand-up comedian and the city you'd like passes for.
Follow us on Twitter, retweet this contest post, and tell us what your favourite romantic comedy is and which city you'd like passes for.
Contest is open to residents in cities where advance screenings are taking place. Contest closes on June 21, 2017 12:00 pm EST.
Don't forget to like our Facebook page and follow us on Twitter so you never miss another contest post.
Official Synopsis:
THE BIG SICK tells the story of Pakistan-born aspiring comedian Kumail (Nanjiani), who connects with grad student Emily (Kazan) after one of his standup sets. However, what they thought would be just a one-night stand blossoms into the real thing, which complicates the life that is expected of Kumail by his traditional Muslim parents.
When Emily is beset with a mystery illness, it forces Kumail to navigate the medical crisis with her parents, Beth and Terry (Holly Hunter and Ray Romano) who he's never met, while dealing with the emotional tug-of-war between his family and his heart. THE BIG SICK is directed by Michael Showalter (HELLO MY NAME IS DORIS) and produced by Judd Apatow (TRAINWRECK, THIS IS 40) and Barry Mendel (TRAINWRECK, THE ROYAL TENENBAUMS).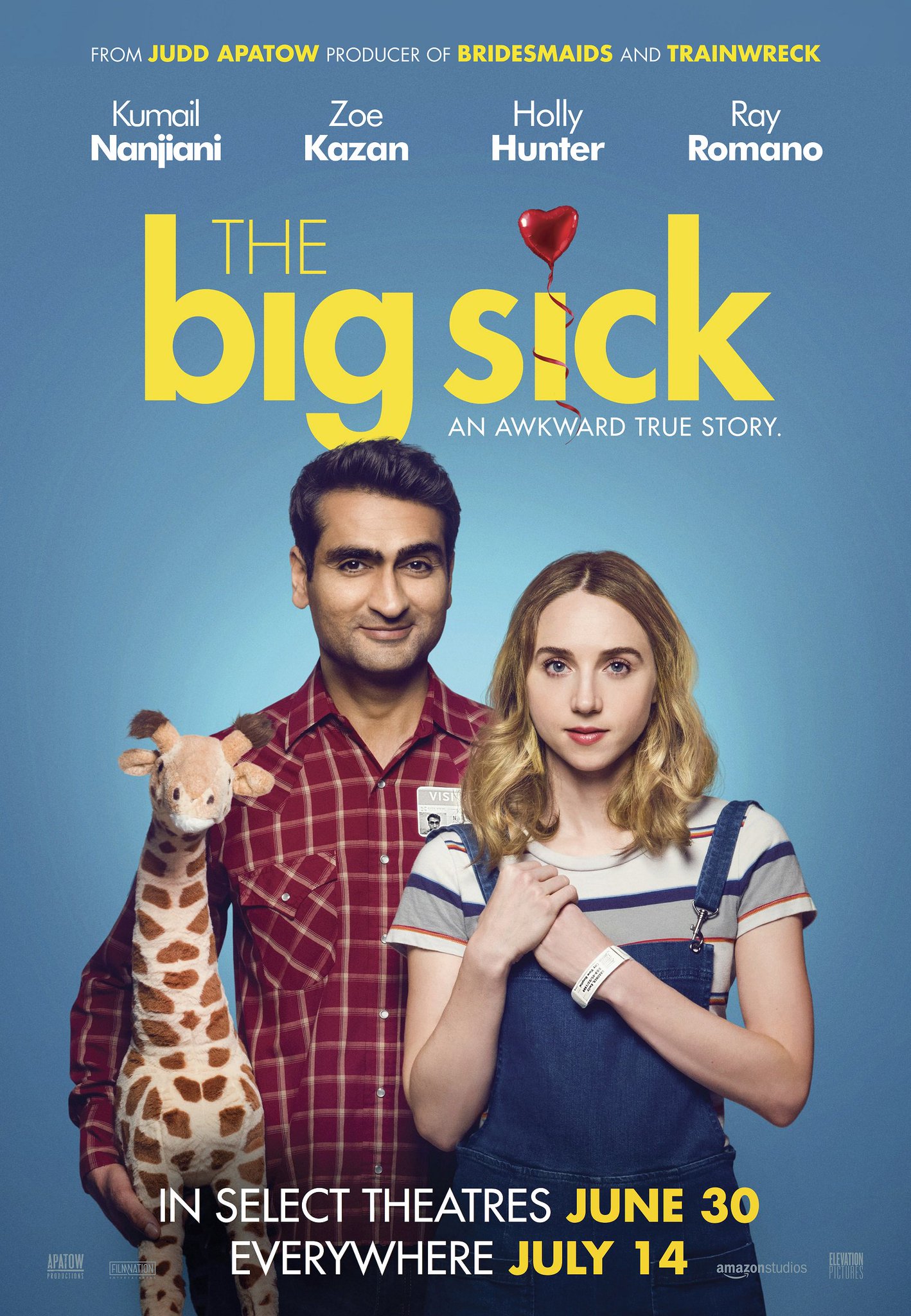 The Big Sick will be released in select theatres across Canada on Friday, June 30, 2017 and everywhere Friday, July 14, 2017.